IT system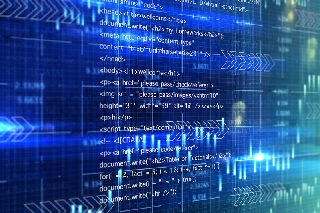 ---
With growing demand for quality, we challenge ourselves to redefine the future of our services with innovative approaches to technology in order to deliver a first class service to all our customers. Since its first release in 2003, our software XManager has been tailored to meet the needs of our Clients and represent an important added-value to our services. It's the primary operating tool for the Project Coordination and administration staff adopted by all ACES-GQS offices around the world, creating a unique network ensuring the same work procedure and process worldwide through which it is possible to organize a multitude of work activities beginning with "received orders" through to the "closing of projects".
XManager is designed to support the Project Coordinator during all the steps involved in the service provision; the software includes a planning system where all the inspection and expediting visits are booked as soon they are informed, with the intent to secure the inspector / expeditor availability as and when required, and to maintain the same inspector / expeditor following the entire manufacturing, inspection and testing cycle of a purchase order from the beginning to the completion of the assignment. Furthermore it enables managing, scheduling and tracking project activities; it is a comprehensive and effective 'go-to' resource for project information that remains unparalleled.
This software data base contains all input details like Customer names, contract details for each assignment, Supplier names, details of all inspectors / expeditors / auditors, number of visits done by each individual for an assignment, etc. The output includes details like status of for each assignment, reports generated and generating invoice to customers based on the rates agreed in the contract. 
The software's main features and functions are:
Accurate organization and planning of all service activities
Orders and visit management (ongoing and closed)
Management of customers, suppliers and all personnel data.
Service performance monitoring
Generating Advanced matrix
Advanced search engine for personnel
Control of booked, notified, ongoing and completed inspectors' activities and all expenditures
Automatic management of invoicing
Filing of all personnel resumes, specific disciplines & qualifications
Reporting tracking and evaluation tool including personnel monitoring
A brand new in-house developed Web Portal is currently under testing to further improve all communications management and file sharing. The portal will be completely flexible and can be customized to meet any specific need of each customer.