ACES GLOBAL QUALITY SERVICES ANNOUNCE OPENING OF UK OFFICE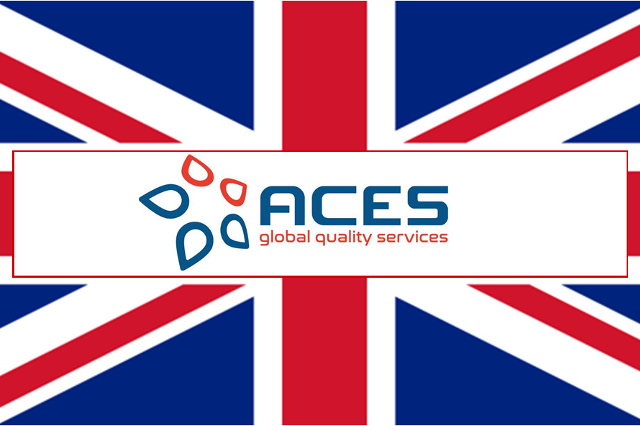 ---
Global leading quality service provider ACES GQS expands global presence with United Kingdom office providing support to regional clients and resources.
ACES GQS UK will begin operations on 1st September 2020. Based in Milton Keynes, Buckinghamshire, it will provide support primarily to UK based clients and field resources, continuing the growth of ACES GQS global presence.
ACES GQS provides quality services including inspection, expediting, and auditing to a multitude of EPC's and Operators based in the UK in the Oil and Gas, Pharmaceutical, Renewables Mining, Marine & Subsea, Power Generation, Pipeline and OCTH, Steel Making, Transport, Agricultural and Cement industries whom will benefit from this recent expansion. Having a local presence in the region will strengthen this position and support the delivery of clients needs.
We are so proud to have Mr. Kristian Arnold as managing partner of our new ACES GQS UK office. Kristian will help us to manage and develop our existing client base as well as seek new business opportunities. The UK has always been and still is a landmark for us and with Kristian on board I'm sure the future will be very interesting.

Kristian brings with him extensive experience in managing the inspection & expediting business. His expertise is both rich and unique, which is exactly what we need here at ACES GQS.
Enrico Satta, CEO of ACES global quality services.
The UK has a strong presence of industry recognised and established EPC's and Operators based primarily in Aberdeen, Scotland and South East region of England. This addition to ACES GQS will be the 16th regional office, providing access to over 6500 approved field resources to more than 100 valued clients worldwide.
ACES GQS are a highly rated, trusted and established quality service provider and I am delighted to be part of this latest phase of expansion and excited with the opportunities that lie ahead
Kristian Arnold, Regional Manager UK, ACES global quality services UK.