ACES GLOBAL QUALITY SERVICES ANNOUNCE OPENING OF BAHRAIN OFFICE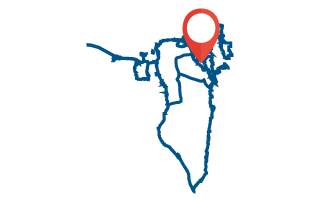 ---
Global leading quality service provider ACES GQS expands global presence with Bahrain office providing support to regional clients and resources.
ACES GQS Bahrain will begin operations on 1st September 2020. Based in Manama, it will provide support primarily to Middle East and Africa based clients and resources, continuing the growth of ACES GQS global presence.
ACES GQS provides quality services including inspection, expediting, and auditing to a multitude of EPC's and Operators based in the Middle East in the Oil and Gas, Pharmaceutical, Renewables Mining, Marine & Subsea, Power Generation, Pipeline and OCTH, Steel Making, Transport, Agricultural and Cement industries whom will benefit from this recent expansion. Having a local presence in the region will strengthen this position and support the delivery of clients' needs.
This is great opportunity to consolidate our presence in the Middle East. A region where we see great present and future opportunities and also job creation focused on the development and valorization of local content. We are really excited to start this new adventure with our fantastic team in Bahrain
Enrico Satta, CEO of ACES global quality services.
With the Middle East widely known for being a central portal of the Energy market, this addition to ACES GQS will be the 15th regional office, providing access to over 6500 approved field resources to more than 100 valued clients worldwide.
I am excited to be part of ACES GQS, it will bring new benefits to our valued client-base and talented staff
Kumar Chelladurai, Regional Manager – Middle East and Africa, ACES global quality services Bahrain.