ACES GQS promotes COVID-19 vaccination campaign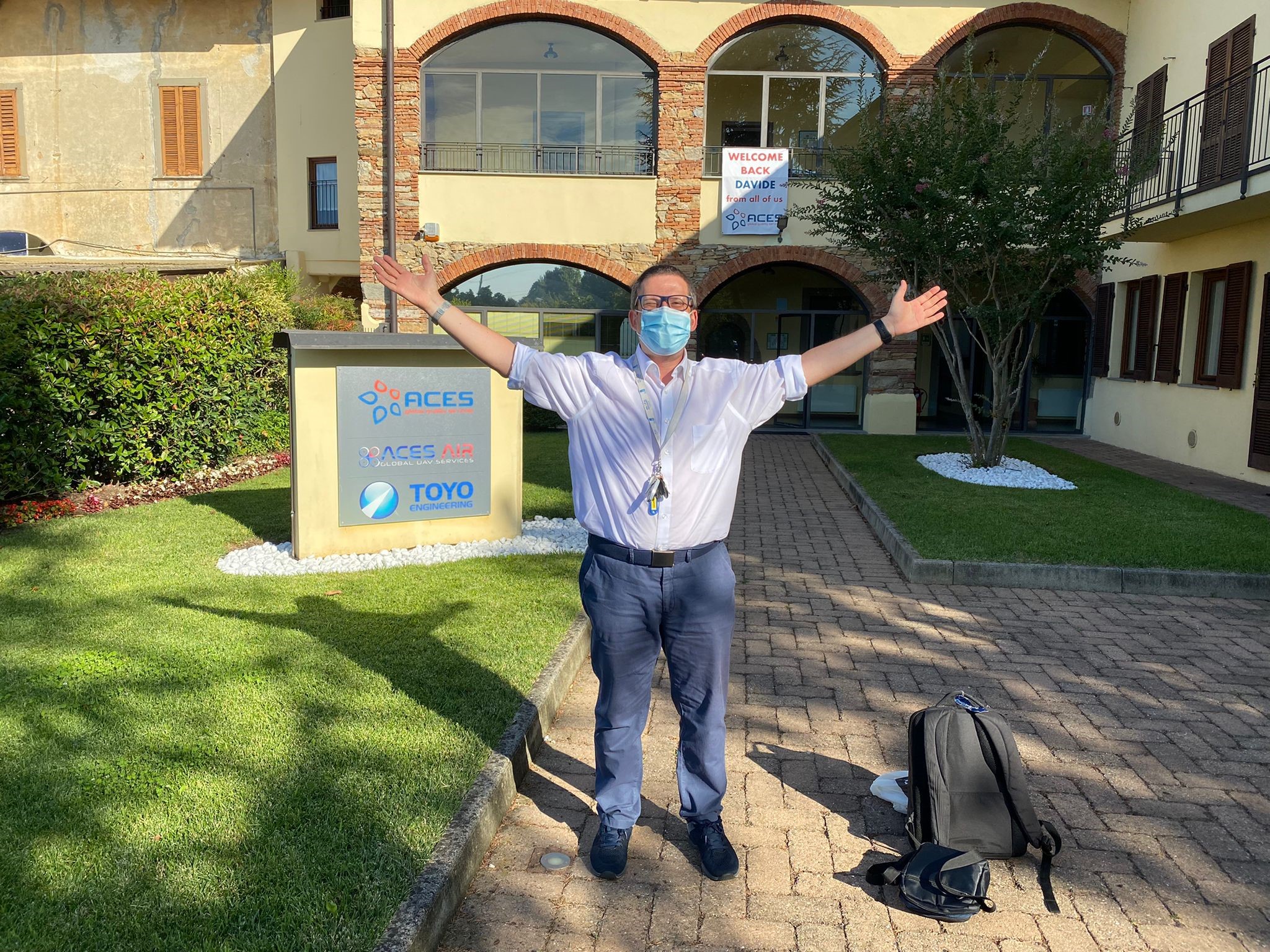 ---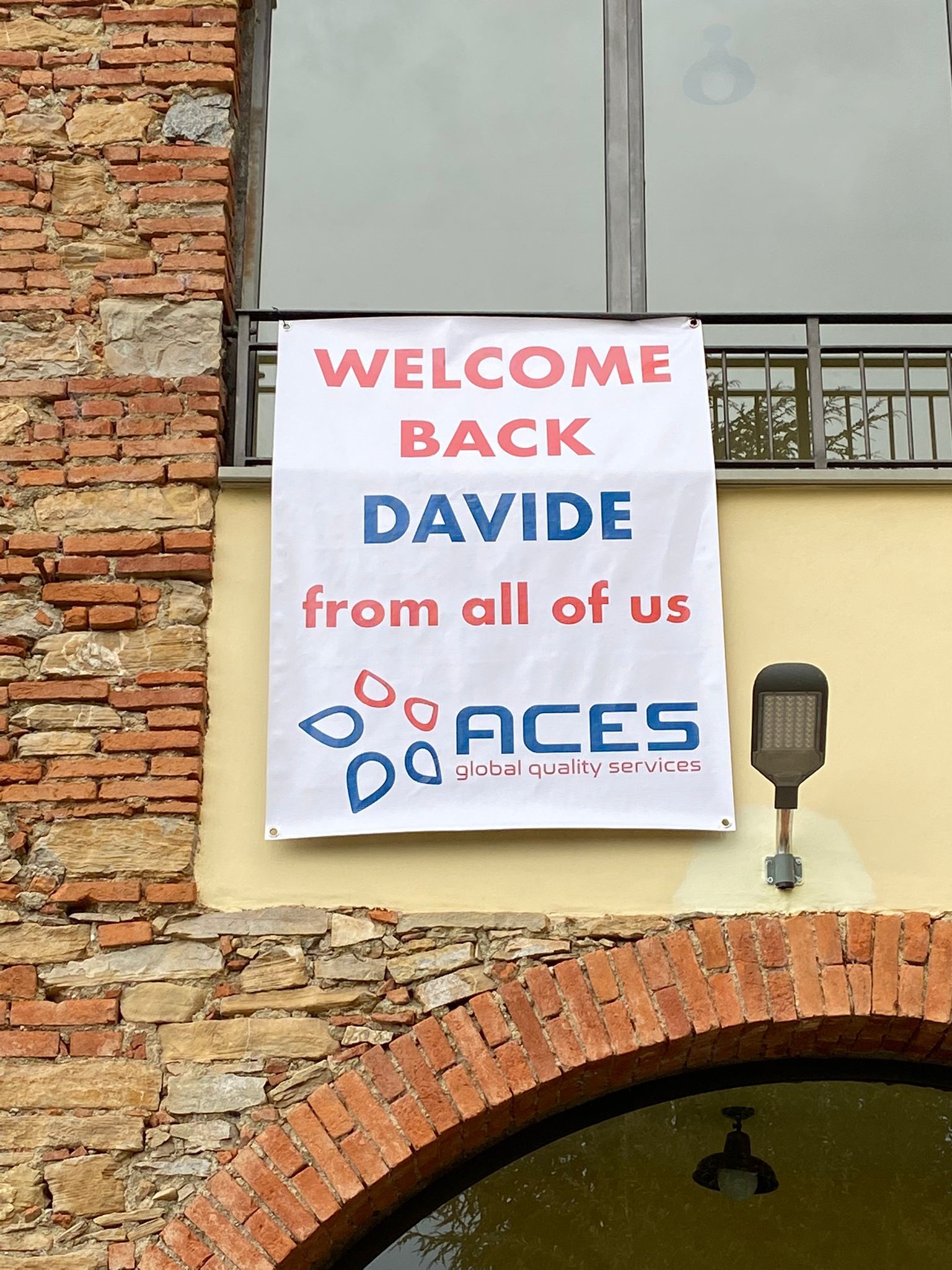 ACES GQS has confidence in scientific research and is a pro-vaccine company. Vaccination is a simple, safe, and effective way of protecting people against harmful diseases, before they come into contact with them. It uses your body's natural defences to build resistance to specific infections and makes your immune system stronger. All COVID-19 vaccines currently available have been shown to be safe and effective at preventing COVID-19. When you decide to get vaccinated you can have a powerful influence on your family and community. Strong confidence in the vaccines within communities leads to more people getting vaccinated, which leads to fewer COVID-19 illnesses, hospitalizations, and deaths.
We would like to share with all of you the story of our friend and employee Davide, which we hope will encourage people to get vaccinated and people who are struggling to find the strength to overcome any problem!
Below are the true words of Davide, deliberately not modified and left in its true and sincere form.
This is my story , I got sick even I was trying to protect my colleagues, my family and myself with mask, washing hands and applying all the prescriptions to mitigate risks. Definitely this was not enough and then the virus has infected me.

A terrible experience, intensive care unit is your last change. Your options are over. It's all in. Dead or alive.

I was lucky after 13 days of coma and one month of hospitalization, I survived. I assure you that intensive care unit and hospital can be like hell, even if doctors are helping you.

You could think this is the end of a terrible story, reality says this is the end of the first page of a long story. A story full of pain.

An injured body needs time to recover as well as your brain will need more then a while to forget how such a trauma is stressful. It is a day by day, step by step return to reality.

Pain is always with you even after your body is restored. The idea of suffering is something never leaves you. It's a faithful companion who never abandon you.

But we shall overcome.

What my colleagues have done for me is priceless in this process of "normalization". On July 19th 2021 after three months I finally came back to the office.

It was the first time, entering the parking I was trying to prepare my mind to a new beginnings. I was anxious to see if I was still the man I used to be

Fear, how much fear! Sweat, high heartbeat, I was even feeling guilty to have become sick.

But then I saw all of my colleagues coming out of the building and a big "welcome back" poster over the entrance. One moment that will remain as a milestone for ever! I'm back I said to myself. Covid is over.

Nothing to demonstrate, just coming back to normality as a better man.

So I want to say to all of you, why to risk your life when you have a powerful instrument from science? Hurry up and get your vaccine! Protect yourself, your family and your friends!

Thank you all, thank you ACES! I'm back.

Regards from Davide, left on this World by Our Lord to be a better man.