New partnership with TAIYO Holding Group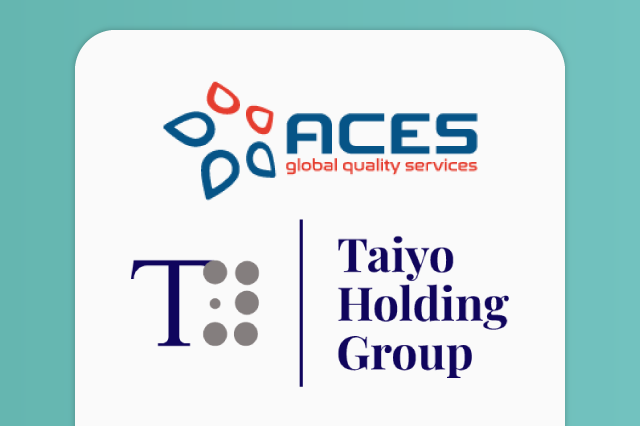 ---
El Cairo, Egypt, March 02, 2022
ACES Global Quality Services and Taiyo Holding Group are pleased to announce the finalization of a development agreement for the territory of North Africa Region.
We are certain that this agreement will strengthen the prospects of both companies, representing an important step in the expansion and development of commercial opportunities that are part of the core business of the respective companies.
Franco Quartero, CEO of Taiyo Holding: "We are delighted to announce our partnership with ACES GQS. The addition of their know-how complements Taiyo's existing portfolio and enhances our ability to provide our customers with the highest performance and most innovative quality services on the marker."